It's a wonderful thing when you think you have all of your favourite author's books and then, just by chance, you find one that you've never seen before on a second-hand book stall. It's pretty close to being one of the best things EVER in the whole world.
When I found a collection of Terry Pratchett's short stories, A Blink of the Screen, this was me: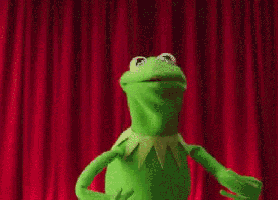 They ran all the way from his very early work to Disc World short stories featuring characters from his novels. Fair to say, nothing else got done and the children were completely neglected until I'd read it. I may even have to read it again very soon 😊.